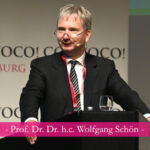 Inaction can be seen as the expression of a concentration on the significant values of one's own life and as a sign of an attitude that testifies to the same respect towards others and their life decisions. – Wolfgang Schön –
We are answerable for what we do or don't do, and we are answerable because we are free.
– Prof. Sir Roger Scruton, PhD –
THE LEGISLATOR´S INACTION - BETWEEN VIRTUE AND DEFAULT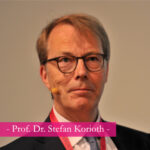 Not-doing is not simply doing nothing.Not-doing means non-action even though possible or attractive options for action exist, or even duties requiring action that are legally or morally justified. Are there criteria that determine when the legislator should exercise restraint or is required to provide clear demarcations and policy decisions in the interest of safeguarding freedom and the common good? In the context of legislation the theme of inaction and restraint acquires a broader dimension in light of the legislator's ever faster and more detailed reactions to new challenges. – Stefan Korioth –
HYPERACTIVE ACTION AS CONCEALED INACTION
Doing and not-doing are sometimes very close. One can conceal the other. Particularly in politics this can lead to a seemingly active approach masking what is in fact inaction. However it is better to engage in not-doing in order to recognize and take the right course of action. – Christoph G. Paulus –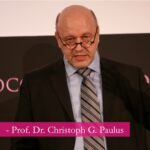 THE NEED FOR INACTION IN OUR SOCIETY
Conscious inaction is not-doing to try to reach a more distant goal, or to further a greater good.
Civilization is the materialisation of conscious inaction.
– Dr. Corinne M. Flick – 
ELOQUENT SILENCE AND ACTING THROUGH INACTION: ON THE MEANING OF CALMNESS
ON THE FOUNDATION OF JUST ACTION
In cases where certain typical reactions or actions are obvious, it is often very difficult to resist the temptation to intervene through actions or even just words, and leave things to take their course instead of subjugating these things to one's own will or keeping them under one's own power and control. This is often far better and more challenging than any well-intentioned action.
– Prof. Dr. Pirmin Stekeler-Weithofer –
In silence, man plunges into his foundations and seeks a foothold in the "eternal now." Here – amid the fullness of time – the empty, sacred space imparts contemplation and stability.
– Prof. P. Dr. Friedhelm Mennekes SJ –
I see the silence as an extremely important condition of everything because I think that it is some extension of any decision that you have to take. 
– Marina Abramoviç –