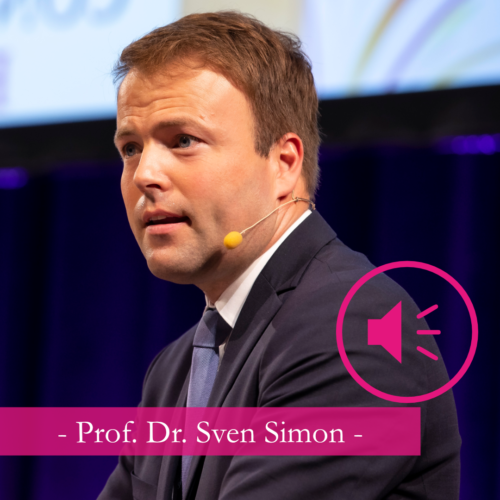 This is our special podcast series on the Ukraine crisis. In our new CONVOCO! Podcast Corinne M. Flick speaks with Sven Simon, Member of the European Parliament and Professor for International, European and Public Law at the Philipps-University Marburg, about:
What Does the War in Ukraine Mean for the EU?
We support the Ukraine becoming a part of the EU as soon as possible but we should also take into account that the EU is a defence alliance like NATO … Therefore there can be no EU membership before a peace agreement is reached in the Ukraine. Otherwise Europe and NATO would engage in an active military confrontation with Russia.
I am glad that in addition to the EU and NATO countries many of our allies have adopted sanctions. … That means that some
trading partners and financial centers that Putin's regime could use to evade our sanctions will disappear. 
Secondary sanctions are an option but they could also be counterproductive and dissuade India and China to exert political restrain on the Kreml.
Every war needs an economy that backs it. That is why we should implement an import ban on Russian energy as soon as possible … This crisis has shown that our long term goal must be the EU's energy independence.
This war is a turning point for Europe. Within the span of a few days, the EU has become a serious geopolitical player. 
It has been shown that only a strong commitment to alliances – NATO and the EU – can protect the Europeans effectively. 
The EU protects the sovereignty of each of its member states. I hope that in the face of this serious threat to our security and freedom we can develop a new coexistence within the EU. 
Our goal should be a strong and united Europe in a strong an united West. Hierarchy,  leadership and alliances are not developed in rhetoric but deeds … I hope that the EU will be able to take on more responsibility.
We have shown that with a united response
we do not have to be bystanders
to a war of aggression.