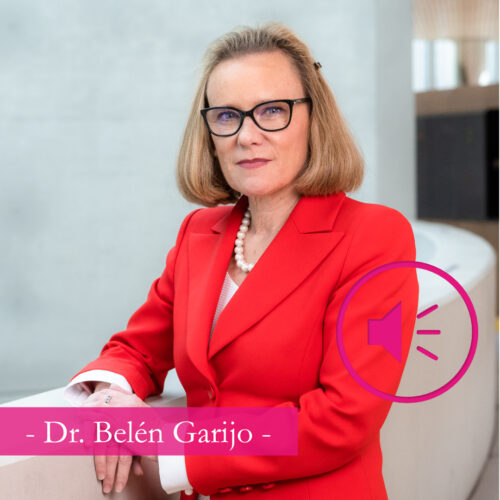 In our new CONVOCO! Podcast Corinne M. Flick speaks with Belén Garijo, Chair of the Executive Board and CEO of the Science and Technology company Merck, about:
What is the future of medicine and health care systems?
We use multiple countries to develop our medicines because we need diversity, e.g. in our clinical trials. Russia and Ukraine have many of our ongoing clinical development programs … We cannot afford to lose those efforts simply because of the disruption that the situation in the region creates.
Technologies like Artificial Intelligence will redefine the way we diagnose and treat patients … The problem is that the traditional healthcare system is operating under a one size fits all approach.
New therapeutic technologies could dramatically improve treatment efficacy. This is going to revolutionize the way healthcare systems are structured … the digitalization of health will one day allow personalized treatment for each patient.
The majority of the guidance for non-communicable diseases are based on data coming from male populations … by not having clarity on what those symptoms could be in the female population, you are putting that population at risk.
Global health equity is becoming more possible … I am confident that we will see increasing global access to innovation and to personalized medicines, but it will take a very deep and fruitful collaboration between different stakeholders.
We need to prioritize health as a global community, and that goes far beyond the threats of a pandemic … At least half of the world's population has no access to basic healthcare. Ethically, this isn't acceptable.
Change has accelerated and it is difficult to anticipate what is going to be the next crisis … What that means for a company like us is that we have to always be on guard, always hoping for the best, but always preparing for the worst.