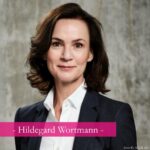 A Life On Our Planet (2020) by David Attenborough
In this movie Attenborough shows in spectacular fashion the extent of the challenges facing life on our planet. At the age of 94 he continues to convey an adamant belief and optimism that we can still change the world for the better—the hopeful message of a very special personality.
 
The various documentaries on this network present fascinating footage. They show why it is worth working towards a more sustainable world and doing something about it now. Moreover, in times of lockdown a little wanderlust is no bad thing.
 
Yoga on Youtube Exercises by Adriene Mishler
Exercises for body and mind. Whether you are a yoga expert or just starting out, the wide range of exercises has something for everybody.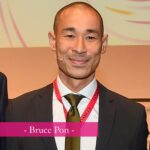 Cryptopia: Bitcoin, Blockchains and the Future of the Internet by Torsten Hoffmann
…a compelling documentary on the personalities and work being done on cryptocurrencies and blockchains.
 
Real Vision Crypto is a resource site with excellent content at the intersection of investing for institutional, hedge funds, family offices, and cryptocurrencies.
 
Bitcoin Billionaires by Ben Mezrich
What happened to the Winklevoss twins after they settled with Facebook and walked away with $200m? They went to Ibiza and discovered Bitcoin—a story of redemption. Turns out it wasn't the so-called "Winklevii" that were the bad guys in The Social Network. Documentary coming soon.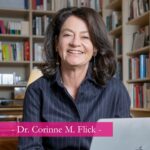 Hamlet (1996) by Kenneth Branagh
Much Ado About Nothing (1993) by Kenneth Branagh
It is one thing to read Shakespeare, it is another to hear his words spoken. Kenneth Branagh is masterful.
The White Tiger (2021) by Ramin Bahrani
The White Tiger is the screen adaption of Aravind Adiga's 2008 Man Booker prize-winning novel about predatory capitalism. Worth watching for the authentic settings alone. 
Civilisation. A Personal View by Lord Clark (1969)  by Michael Gill & Peter Montagnon
A portrait of the great civilizations—essential viewing and the more recent series is no substitute.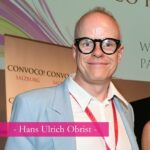 Time (2020) by Garrett Bradley
Time is Garrett Bradley's debut feature documentary about the story of prison abolitionist Sibil "Fox Rich" Richardson. Rich fought for more than two decades for the release of her husband, Robert G. Rich, who was sentenced to 60 years in prison. The film brings together Bradley's present-day filmic work with more than two decades of Rich's home videos, filmed during her husband's incarceration. As Garrett Bradley recounts the process of working with the couple: "Fox said to me and Robert said to me 'our story is the story of 2.3 million other American families, and we feel that our story can offer hope' […] I am going to try to translate that cinematically; what hope looks like."
I'm Thinking of Ending Things (2020) by Charlie Kaufman
The screen adaptation of Iain Reid's eponymous 2016 novel takes its viewer into a surreal narrative with no fixed time. Jake takes his girlfriend Lucy on a trip to meet his parents, whereby the bizarre nature of the story begins to unfold. The over-layering of different times is particularly interesting during this period of instability. The film has been reviewed by Shumon Basar in the new magazine Esperanto. As Basar opens his review: "I didn't want to end I'm Thinking of Ending Things […] because I wanted to stretch out every affecting, truth-tinged moment."
Symptomatic Silence of Complicit Forgetting (2019) by Wang Tuo
Symptomatic Silence of Complicit Forgetting presents Wang Tuo's most recent filmic work. His films can be seen as describing different chapters: his preoccupation with his hometown in Northeast China, his considerations of architecture, role-play, and the archive. The films are related to memory and the individual vis-à-vis as well as embedded within the collective. As the artist says about his work: "I often dwell on intimate familial or social bonds, emotional relationships that become channels for passing on trauma."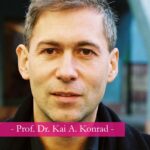 Margin Call (2011)  by J. C. Chandor
The movie is of course a caricature of the events leading up to the Lehman crisis. Nevertheless, reducing human motives to greed and fear make for fascinating viewing.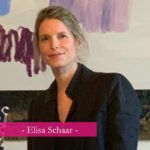 Nomad: In the Footsteps of Bruce Chatwin  (2019) by Werner Herzog
Werner Herzog's documentary Nomad: In the Footsteps of Bruce Chatwin is an ode to the late travel writer and to an understanding of the world gained by exploring it with a backpack. It made me look forward to traveling again after the pandemic and in the meantime allows the viewer to live vicariously through Chatwin's journeys and Herzog's images.
Pat Steir: Artist  (2020) by Veronica Gonzalez Peña
Starting out as a woman artist in New York in the 1960s required extraordinary strength and persistence. In Veronica Gonzalez Peña's portrait, Pat Steir: Artist, the painter talks about the motivations that have been driving her artistic practice. Beyond providing a glimpse into the mind of a great artist, this documentary is also a feast for the eyes, featuring ample close-ups of paint running down Pat Steir's beautiful canvases.
Hale County This Morning, This Evening (2018) by RaMell Ross
Amidst all the major political news from the United States, RaMell Ross's documentary, Hale County This Morning, This Evening is a meditative look at everyday African-American lives in Hale County, Alabama, from within the community, asking "What is the orbit of our dreaming?" and "How do we not frame someone?"

All movies are available on Vimeo.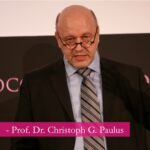 The Heart Is a Lonely Hunter (1968) by Robert Ellis Miller
Die Brücke (1959) by Bernhard Wicki
Hero (2002) by Zhang Yimou
… a movie I'd like to see as a metaphor for a unified Europe (as it is the founding myth of China as a great power).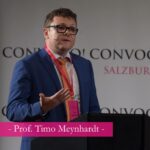 The Social Dilemma (2020) by Jeff Orlowski
If only half of what is described in this movie becomes reality then it is only a matter of time before the first social media Luddites turn off the power. The central issue is the changing and most importantly corroding impact of social media on our society. As private individuals, we live comfortable lives in this world but—the movie suggests—we are unknowingly being manipulated and used by the platforms.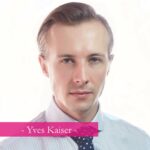 Black Mirror: Bandersnatch (2018) by David Slade
The film is interactive, meaning that you can choose the path of the protagonists. Do we choose our destiny or are we just the product of our environment? The concept of free will is a central theme. A programmer in the 1980s starts to believe that he is the victim of a conspiracy. The Black Mirror series is very popular among my network and I can very much recommend this first and—so far—only Black Mirror movie.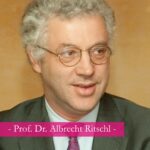 Pieces of a Woman  (2020) by Kornél Mundruczó
Particularly special is the 20min long, single-shot, tragically ending birth scene.  The cinematography is remarkable. The script has its weaknesses and has been criticised accordingly – nevertheless, it is still worth watching.
 
Mank  (2020) by David Fincher
An introspective "retro" movie in black and white about Hollywood in the 1930s. Once more, the camera work is remarkable. Note also the many inside jokes and the only half-hidden portraits of contemporary Hollywood stars.