CONVOCO! Forum 2015
On July 25, 2015 the eleventh Convoco Forum took place in Salzburg. This time the question under discussion was: Power and its Paradoxes: Who's Really in Charge in a Globalized World?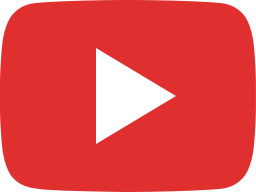 CONVOCO! Forum 2015: Introduction Corinne M. Flick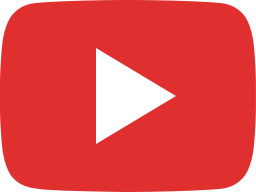 CONVOCO! Forum 2015: Introduction Corinne M. Flick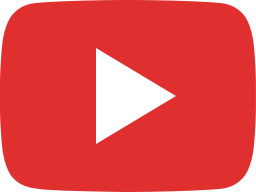 CONVOCO! Forum 2015: Lecture Clemens Fuest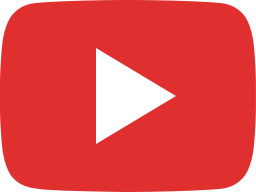 CONVOCO! Forum 2015: 1st Panel discussion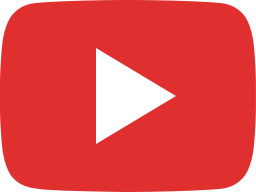 CONVOCO! Forum 2015: Lecture, Albrecht Ritschl

Dr. Corinne Flick, Founder and Chair of the Convoco Foundation, opened the Forum and introduced the dialectic between power and powerlessness. She explained that powerlessness and power are inseparable. When decision-makers take a decision this happens by weighing-up alternatives. In order to explore these options, in many cases advice is needed. This is where the power of powerlessness comes into play, as those who seem outwardly powerful must rely on their advisors and in doing so they grant them a great deal of influence.
Prof. Dr. Clemens Fuest, President of the ZEW and President-designate of the ifo Institute, gave the day's first lecture and discussed the interface between politics, economics, and expertise. After his speech, All Theory is Grey. Powerlessness and Power in Scientific Policy Advice, the first Convoco Forum panel discussion began, on the topic of Political Consultancy, moderated and introduced by Prof. Jörg Rocholl, Ph.D., President of the ESMT, Berlin.
Alongside Clemens Fuest an interdisciplinary discussion on the interdependence of policy and expertise involved Prof. Dr. Wolfgang Schön, Director of the Max Planck Institute for Tax Law and Public Finance, Munich and Vice-President of the German Research Foundation (DFG); Prof. Thomas Hoeren of the Institute for Information, Telecommunication and Media Law, Department of Civil Law, University of Münster; and Prof. Dr. Stefan Korioth, Chair of Public and Ecclesiastical Law, Ludwig-Maximilian University, Munich.
The second part of the Forum, which dealt specifically with the role of Germany during the Euro crisis and examined the question of power and powerlessness in the context of this topical subject, was opened by Prof. Dr. Albrecht Ritschl, an economic historian at the LSE, with his lecture: Who Does the Euro Belong To? International Monetary Policy in Times of National Powerlessness, which elicited a fantastic response from the audience.
Prof. Dr. Kai A. Konrad, Director at the Max Planck Institute for Tax Law and Public Finance, Munich, introduced the second panel discussion, moderated by Corinne Flick, with contributions from Albrecht Ritschl; Ambassador Prof. Dr. h.c. Wolfgang Ischinger, Chairman of the Munich Security Conference; and Prof. Dr. Christoph Paulus, Director of the Research Center Institute for Interdisciplinary Restructuring (iir), Humboldt University, Berlin. There was lively participation from the audience of over 250 guests from the worlds of politics, economics, and science. Various aspects of the Euro crisis, such as a European financial compensation scheme, were discussed.
The young Convoco Group, Convoco 3.0, was introduced for the first time at the Convoco Forum. Ada Yi Zhao, Director of Finance at Barclays, London, gave an enthusiastic report on her four years as a member of 3.0.
The 2015 Convoco Forum ended with Prof. Roger Scruton's moving lecture, The Power of the Powerless: Thoughts after Vaclav Havel, in which Roger Scruton described his personal experience of power in the outwardly powerless society of communist Czechoslovakia.
C! Forum 2015
This is a short note to introduce you to our topic for 2015:
Power and its Paradoxes: Who's Really in Charge in a Globalized World?
'Convoco revisited' looks back at our 2013 theme of Strategy.
At the center of this year's conversation will be the opportunities and limitations of sovereign action. A decision presupposes alternatives. But a decision-maker cannot take a decision without access to the world of counsellors and experts. As history has shown even the most absolute ruling prince has to rely on the information and advice of his consultants. How is the decision-maker to choose his sources of advice, wisely and effectively, in today's information-saturated world?
Our focus lies on the interface between politics, economics, and academic expertise.
On the relationship between science and politics:
"In economics the consultation of different experts is important, which does not mean that the right answer is arbitrary. We do not have to see the current struggle between economists and politicians negatively. It shows that scientists fulfil their central function to ignite debates." CLEMENS FUEST, ZEW, participant in this year's Forum, in Handelsblatt, 18.11.2014
On the relationship between economics and politics:
"My research on S&P 500-companies in the US has revealed that the value of a company is influenced by the political interconnectedness of their chairmen. Economic and political power therefore are highly interdependent." JÖRG ROCHOLL, ESMT Berlin, participant in this year's Forum
Water means power:
The struggle for water has begun: by 2030 there could be a 40% gap between the demand for water and the available supply.
Convoco revisited: Dealing with Downturns: Strategies in Uncertain Times, 2013.
"The uncertainty has doubled between end of 2013 and middle of 2014" (ROLAND BERGER Uncertainty Index). This study considers a range of factors including the dynamics of economic forecasts and real economic data such as rise and fall in exports. 
"In order to develop a strategy, assumptions about future developments have to be made. But is this still possible? 'All wisdom begins with the recognition of facts', says Cicero. And to today's facts, which we have to recognize first, belongs the recognition that we live in uncertain times." BURKHARD SCHWENKER, Chairman of the Supervisory Board at RB Strategy Consultants 
Here are some highlights of the Convoco Forum on the topic of Power and its Paradoxes: Who's Really in Charge in a Globalized World? – Thoughts on geopolitical power relations, the formulation of policy, and the Euro.
The contrast between the fall of Communism and the Arab Spring
The collapse of the Berlin Wall has shown that a new society depends upon the consent of its members. Consent can only be built through the sovereignty of the individual who takes responsibility. In the days of Gaddafi in Libya people were powerless, as they were under communism. But they were also oppressed. There were no networks or structures that kept alive the memory of another way of being or of other forms of power. The powerless did not exercise their power. The only idea for a better future was to replace the powerful, not to advance the powerless. ROGER SCRUTON
The collapse of geopolitical power
The ability of the international community to make binding decisions is in decline, despite a rising demand for international decision-making, and in spite of the increasing number of players (states, NGOs, Google and Facebook).
Using our power merely to maintain the status quo is no longer an option. There are about 60 million refugees worldwide. The population of Africa will increase from one to approx. three billion people over the coming decades. It is unlikely that Africa's economic development will keep pace. If one thinks the current world order is difficult, it is not likely to get easier any time soon. WOLFGANG ISCHINGER
Policy advice works even if not every recommendation is implemented
Disagreement in debate can, of course, be fruitful. Only the critical discussion of expert advice in the public arena ensures that it gains objectivity. As Karl Popper observed, "The objectivity of science is not a matter for the individual scientist, but rather the social result of mutual criticism."
Policy advisors need to comprehend how public debates influence awareness. See CLEMENS FUEST
Many advisors, many opinions
We need to accept that the multiplicity of expert opinions is part of the solution and not a problem. It is an invitation to open debate out of which political decisions can be formulated.
The European financial equalization system is already a reality
German Euro policy favors a return to a system of austerity and bailouts. The result is an unregulated system of financial equalization. The financial equalization system is already a reality.
The question remains do we recognize it as a legitimate child of the Eurozone with a fiscal constitution that is work in progress, or as the illegitimate child of an illogical policy.
ALBRECHT RITSCHL