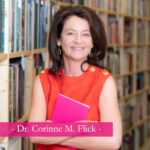 The Multiple Futures of Capitalism (2019) by Corinne M. Flick (ed.)
In 2018 we could not foresee how much our world would change. Back then, Convoco analyzed capitalism's future. In light of the current developments, I recommend giving this Convoco Editions another read.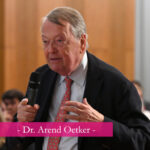 Joseph and His Brothers (2005) by Thomas Mann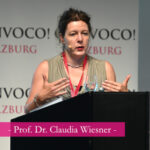 The Plague (1950)  by Albert Camus
A classic novel that I have owned for a while and have now read given the current situation. It discusses the fundamental questions of life, death, and the limits of human agency during a pandemic.
Eurotragedy. A Drama in Nine Acts (2018) by Ashoka Mody
I read this book for my own ongoing research. It discusses the history of European monetary integration and its problematic construction which took critical effect during the financial crisis. Mody insightfully links the observations of different actors, events, and actions to a robust analysis of their consequences. In doing so, he offers a refreshingly non-European perspective on the internal European, fiscal, and ideological conflicts that are part of the problem, and not its solution.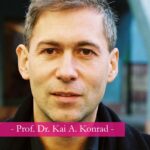 Destined For War. Can America and China escape Thucydides' Trap? (2017) by Graham Allison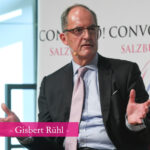 The Innovator's Dilemma. When New Technologies Cause Great Firms to Fail (2016) by Clayton Christensen
A classic book for understanding what "disruption" really means.
The Future is Faster than You Think. How Converging Technologies are Transforming Business, Industries, and Our Lives (2020) by Peter H. Diamandis and Steven Kotler
Progress is driven not only by new technologies themselves but also by their convergence.
Competing in the Age of AI. Strategy and Leadership When Algorithms and Networks Run the World (2020) by Marco Iansiti and Karim R. Lakhani
An excellent insight into how artificial intelligence will change companies, and how companies will need to be transformed in the age of AI.
Factfulness. Ten Reasons We're Wrong About The World – And Why Things Are Better Than You Think (2018) by Hans Rosling
A clever account of why we should orientate ourselves more towards facts when assessing today's world and that of the future.
My Life with Wagner (2017) by Christian Thielemann
Not just for fans of Wagner.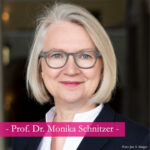 The Innovators: How a Group of Hackers, Geniuses, and Geeks Created the Digital Revolution (2014) by Walter Isaacson
In the current crisis everyone benefits from the innovations created by digitalization. But how do ground-breaking inventions come about? Through individuals' brilliant ideas or through collaboration within a team? These questions are at the heart of this very entertaining story about the invention of the computer and the beginning of the digital revolution. The book discusses various milestones in the history of technology and draws attention to the importance of the state in this process. We learn about the patent disputes of the inventors of the microchip and how monopolistic AT&T stifled the development of the internet until the US competition authorities levelled the playing field through the use of modems. And we learn who profited from the insight that the greatest potential wasn't to be found in hardware, but in the flexible programming of hardware. Exciting, informative, entertaining. 
The Mirror and the Light (2020) by Hilary Mantel
Finally, the last book in the Thomas Cromwell trilogy has been published. It is once again a great joy to immerse oneself in the world of Thomas Cromwell, Henry VIII's Chancellor of the Exchequer, particularly because the book is written from Cromwell's perspective in plain, no-frills language.
Girl, Woman, Other (2019) by Bernadine Evaristo
This is the book for which Bernadine Evaristo received the Booker Prize as the first black, female author. It is a portrait of 12 very different female characters, most of whom live in contemporary London, whose stories often reach back many decades and whose fates are loosely intertwined. Through these portraits, Bernadine Evaristo allows us to gain some understanding into what it means to find your own way and identity as a black girl or woman. In many respects, this book has proven to be eye-opening for me.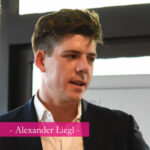 Doing Capitalism in the Innovation Economy (2018)  by William H. Janeway
The Prize: The Epic Quest for Oil, Money and Power (2009) by Daniel Yergin
Elon Musk: How the Billionaire CEO of SpaceX and Tesla is Shaping our Future (2016) by Ashlee Vance and Elon Musk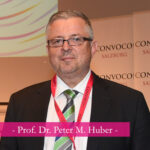 Society of Singularities (2020) by Andreas Reckwitz
…because it provides a plausible theory for the increasing upheavals within our Western societies.
Little Man, What Now? (2019) by Hans Fallada
…because it provides a way of understanding the developments between the end of the Weimar Republic and the National Socialist regime that remains meaningful today.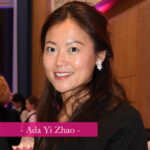 Becoming (2020) by Michelle Obama
Unlike all the clichés about a memoir by the First Lady, I found the book super-inspiring. Not because I'm a feminist or an "anti-racist" but rather because I can relate a lot to her journey of self-discovery, especially the part where she decided to quit her prestigious job as a lawyer and devote herself to her real beliefs. For far too long, she was trying to live up to the expectations of her family and her naïve definition of success. A lot of people I know are still on that treadmill and I always urge them to read this book. It's written in such a clear and unapologetic manner to describe her self-doubt: how she beat herself up with her own thoughts and picked herself up again.
Freedom from the Known (2010) by J. Krishnamurti
Recommended by my life coach (yes, I recently took on one). I told her I'm non-religious but I'm a very spiritual person. She recommended I read this book as we are too wound up by the "physical" world around us, i.e. we only "see" or "hear" things that we are aware of, but we need to see through them and free ourselves from the "known" in order to become a free thinker and ultimately make better decisions in life.
The Guest Cat (2014) by Takashi Hiraide
This is a great book to read if you want to find sparkle in seemingly mundane life—especially these days! Japanese culture always fascinates me: how can people find joy in their everyday life that seems quite boring to many of us. Read it and you will get some ideas.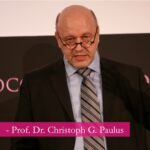 The Bibel (o.J.) by Unknown Author
A Fine Balance (2006) by Rohinton Mistry
All of His Writings (o.J.) by Jorge Luis Borges
The Unfolding Of Language. The Evolution of Mankind's Greatest Invention (2006) by Guy Deutscher
A History of Private Law in Europe: With Particular Reference to Germany (1996) by Franz Wieacker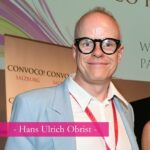 The Red Book (2018) by Carl G. Jung
The Red Book charts these visionary moments in Jung's life with great illumination in a mode akin to the medieval manuscripts of the saints and William Blake's The Marriage of Heaven and Hell. Best described as an early example of bio-hacking the mind, it's a book I return to often. I have one copy at home and one copy at the office.
How to Live Together (2013) by Roland Barthes
During our current crises it's now more than ever that we need to come together to imagine new futures. In this book Barthes evokes a utopian form of cohabitation—"idiorrhythmy"—in which each subject lives according to their own rhythm in harmony. Through an exploration of several different literary environments he highlights different ideas and guidelines, perhaps even rules, for how this could be achieved. Social distancing has wide-ranging implications and Barthes' text is an essential guide to how we might renegotiate how we live together, post-pandemic.
Édouard Glissant 
To my mind Glissant is the most important thinker of the 21st century: I read him every morning for 15 minutes. Born in Martinique in 1928, he writes beautifully about "creolisation," or the blending of languages and cultures: "I can change through exchange with the other, without losing or diluting my sense of self." His texts remain the most urgent toolbox for our current times.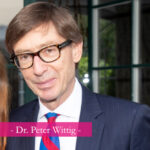 Our Man. Richard Holbrooke and the End of the American Century (2019) by George Packer
A masterful portrait of a brilliant but very controversial US diplomat set against the backdrop of the rise and fall of American influence in the world.
Thomas Cromwell. A Revolutionary Life (2019) by Diarmaid MacCulloch
The ultimate Cromwell biography authored by the renowned Oxford historian—for all fans of Hilary Mantel's fantastic novels.