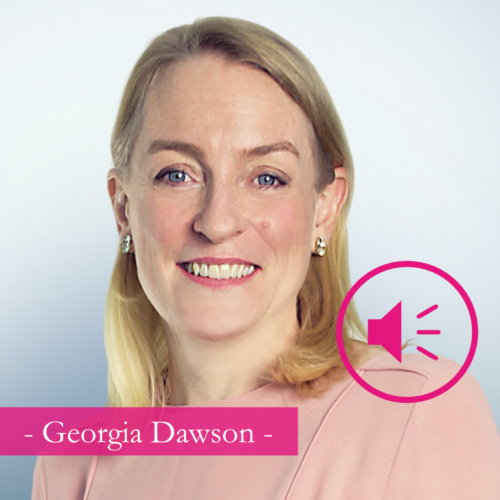 In our new CONVOCO! Podcast Corinne M. Flick speaks with Georgia Dawson, Senior Partner at Freshfields Bruckhaus Deringer.
Why justice needs both equity and equality
Equality is a relatively recent concept within national constitutions or international treaties … But the interpretation of the concepts of equality have been dictated by cultural and societal norms within a particular country … There can be tensions between the international norms and the ways that they are interpreted in different jurisdictions.
A trend we've been considering is whether a combination of things like Brexit and the increasing levels of nationalism … leads to a fracturing of legal systems and less harmonization of legal regimes. I think that tendency exists, but it probably won't come up in all areas of the law.
To achieve an equal outcome we need both systems that are designed to treat people equally, as well as processes that approach things in an equitable way.
Affirmative action and similar ways of operating in an equitable way continue to create tensions. The point that people make is that it is unfair, unequal, to treat some people in a preferential way … But hopefully people can see the merit in having differential, equitable treatment when focusing on the outcome that we're seeking to achieve rather than the process itself.
Our law firms are very focused on improving diversity … There is still a significant gap between where I think we need to get to as a profession and where we are today.
Legal tools can't do everything. You need political will to introduce the right legal tools in the first place … and you need a judiciary that will implement those laws. But there are numerous examples where laws and regulations have been introduced that have helped to shape, drive, or accelerate social change.
Freedom and equality are symbiotic. In order to be truly equal, you need to be free. And in order to be free, you need equality.