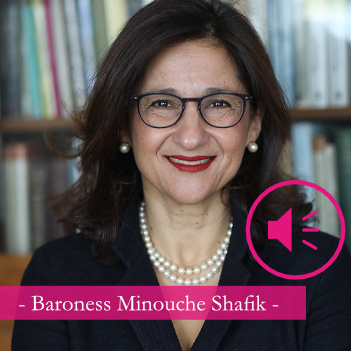 In this C! Podcast Corinne M. Flick speaks with Baroness Shafik, Director of the London School of Economics and author of "What we owe each other", about:
Do we need a new social contract?
Our society is stuck with a social contract rooted in 20th century norms and not well suited to the lives of most people in the 21st century.
Social has mobility declined in many of our societies. People who work hard might not do well […] Where you're born and what family you're born into have huge consequences for how inventive and productive you're going to be. Even if you have the exact same skills.
We need to introduce portability of benefits so that all workers, regardless of the nature of their contract – part-time, short term, or in a gig economy role – get sick-leave, holiday pay, unemployment insurance, healthcare benefits, and so on. That's a huge change that we need to make to adapt to a labor market with greater flexibility.
People often think that the welfare state is about redistributing between the rich and the poor. Actually, the most important thing the welfare state does is redistribute income over our own lives […] The state invests in us when we're young and looks after us when we're old.
The next generation is going to have to pay the taxes that will pay for our health insurance, our pensions, and our social care. We should be investing in them now so that they are productive and able to generate the incomes needed to support us.
My idea is to transfer an endowment for education: Every young person gets a fixed pot to spend on education and skills for their entire life.