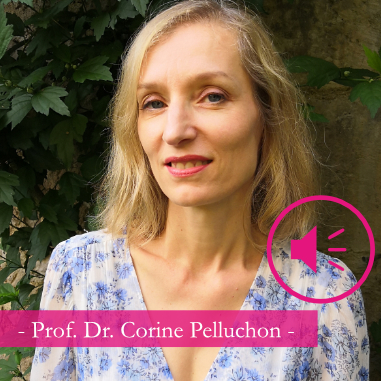 In this C! Podcast Corinne M. Flick speaks with the philosopher Corine Pelluchon, professor at the University of Paris-Est-Marne-la-Vallée, about:
WHY WE HAVE TO OVERCOME THE DUALISM BETWEEN NATURE AND CULTURE: A NEW VIEW ON WHAT IT MEANS TO BE HUMAN​
Climate change and all the political and economic problems that we will face threaten human rights. The protection of the biosphere is the condition that guarantees human rights.
Freedom is no longer a matter of independence. Autonomy needs to be reconfigured in light of our vulnerability and in light of our dependence upon nature and other living beings.
Ecology and justice for animals are new duties of the state. We cannot reduce the social contract to our relationship with other human beings.
The radical separation between humans and animals, the dualism between nature and culture, the fact that freedom was seen as something wrested from nature, goes hand in hand with the repression of our corporality.
We need to help people transform the negative emotions that are associated with climate change, such as fear and indignation, into resources and commitment.
Reflexivity needs courage. Today there are a lot of people who want identity politics and do not have the courage of thinking for themselves.
Courage requires the acceptance of one's limits, of one's finitude, of one's vulnerability and of one's fallibility – that is one's vulnerability to the evil, that we can be tempted by dominion.