Nachstehend finden Sie die neuen Leseempfehlungen unserer CONVOCO! Denker:innen – lassen Sie sich inspirieren.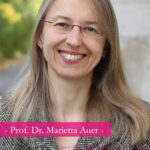 The Master and Margarita (1967) by Michail Bulgakow
A delicious parody, this time of the Faust legend, with themes derived from the Christian story of the Passion, all embedded in a social satire about Moscow in the 1930s. A "Faustian-fantastic masterpiece," says the blurb.
Pale Fire (1962) by Vladimir Nabokov
A novel that's also about butterflies and the rebirth of the soul. In it you can find the wonderful lines of poetry: "All colors made me happy:/ even gray./ My eyes were such that literally they/ Took photographs." The blurb says: "Nabokov's darkly witty, richly inventive masterwork is a suspenseful whodunit, a story of one-upmanship and dubious penmanship, and a glorious literary conundrum."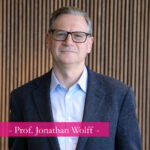 Justice and the Politics of Difference (1990) by Iris Marion Young
This, to my mind, is one of the classic texts of political philosophy in the 20th century. It provides a way of thinking about issues of injustice and inequality without putting forward an ideal, perhaps even utopian, theory of justice. When I read Young's works I sometimes wonder why I try to write political philosophy. Much of what I want to say has already been said by her, but put much better than I could ever hope to.
The Hotel Years. Wanderings in Europe Between the Wars (2015) by Joseph Roth
I've recently become slightly obsessed with Joseph Roth, a Jewish journalist and novelist from the eastern part of the Austro-Hungarian empire. Roth is one of the finest writers I've ever encountered, even though, alcoholic and desperate for money, he wrote far too much too quickly. This is a recently published collection of his spell-binding journalism written during his short final years before WW2, moving from hotel to hotel, mostly in Paris, having abandoned Vienna in 1933 when Hitler took power in Germany.
A Fine Balance (1996) by Rohinton Mistry
A huge novel on a majestic, epic scale. It is almost as much a work of sociology as of literature. While receiving an education on Indian religious conflict and tolerance, the caste system, the weakness and corruption of the political system, the state of emergency, the semi-civilizing effect of trade and commerce, brutal population policy, and the contrast between Indian cities and villages, I also found myself caught up in the emotions, hopes, and fears of characters trapped together in a system with, apparently, no firm ground.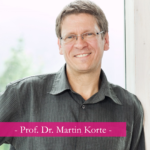 Tunnel 29. Love, Espionage and Betrayal: The True Story of an Extraordinary Escape Beneath the Berlin Wall (2021) by Helena Merriman
Fantastically researched both as a podcast and as a book, as exciting as a thriller, and an important document to remind us that Germany was divided for many years and what incredible strength people have shown to regain control of their own destiny.
The Journey of Humanity: The Origins of Wealth and Inequality (2022) by Oded Galor
An inspirational, readable, largely jargon-free, and incredibly erudite book. It is reminiscent of Jared Diamond's Guns, Germs, and Steel, but Galor primarily places technological development and scientific advances at the heart of industrial revolutions while keeping his writing easy to understand for an economic layperson.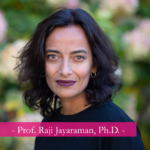 The Argumentative Indian. Writings on Indian History, Culture and Identity (2005) by Amartya Sen
This book of essays is a reminder of India's long tradition of public debate, and openness to different, often contradictory, viewpoints. Pluralistic debate is something that seems to have been lost in India's current political climate, so these are essays that I read with nostalgia and (dare I say) hope.
The Warmth of Other Suns. The Epic Story of America's Great Migration (2010) by Isabel Wilkerson
This book traces the lives of three African Americans who embarked on the "Great Migration", which saw almost six million Black people move from the south to the north and western United States. The detail and compassion with which Wilkerson captures their journeys offers the reader an insider view into these three lives, while at the same time placing their experiences in the broad sweep of history. The writing is a feat of historical non-fiction.
The Sea (2005) by John Banville
This novel tells the story of Max Morden, who returns to the town where his family holidayed in his childhood, and looks back to one fateful summer he spent there in his youth. As with all Banville novels, the story itself is gripping. But what is truly astonishing is Banville's use of metaphor. The sentences are spare, but the language is luscious. You sometimes read a book and think to yourself, "Hey, I should write." Then you read Banville and think, "No, better leave writing to this master."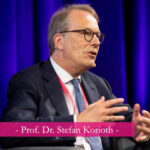 The Code of Capital: How the Law Creates Wealth and Inequality (2019) by Katharina Pistor
From what I've read so far, a pugnacious and astute analysis.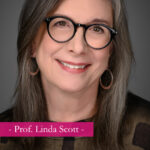 Sex and World Peace (2014) by Valerie Hudson et al.
This book is actually meant as a primer for graduate students in international affairs, but it reads like a compelling book of nonfiction for any reader interested in geopolitics, especially why the world is so prone to war. We long ago fell into the habit of explaining war through the ambitions of kings, the policies of nations, and religious or ethnic strife. More recently, the strong connection between demographic factors, especially high fertility rates and young populations, and conflict has emerged as a strikingly explanatory influence. Gender inequality drives these demographics—and the values of the cultures where excessive male dominance reigns easily explains those factors traditionally thought to "cause war." Sex and World Peace lays out the whole, shocking situation using science and statistics.
Delusions of Gender. The Real Science Behind Sex Difference (2011) by Cordelia Fine
Cordelia Fine has emerged over the decade as one of the leading ethicists in neuroscience. This book focuses on the myth that women have inferior brains to men. Fine explains how male scientists have, for centuries, tried to claim that some brain deficiency made women inferior and therefore justified the male assertion of dominance. She details why each of these ideas fell apart, including some that were recently influential. Then she lays out what the current state of neuroscience tells us about the difference between men's and women's brains: specifically, that brains do not reflect sex the way ovaries and testes do. She recounts one fascinating study after another, spliced with historical tales bound to shock the contemporary reader. It's a pleasurable, if infuriating, read, and a great way to learn about current trends in brain science. 
Unsichtbare Frauen. Wie eine von Daten beherrschte Welt die Hälfte der Bevölkerung ignoriert (2020) by Caroline Criado Perez
Invisible Women explains and shows how our habits of measurement and data collection, whether we are looking at industry or science or government, have systematically ignored half the population—women—for a very long time. Perez shows how our exclusion of women from data cause biases and bad decision-making at every level of world society. Though this book is about data collection and measurement it is highly readable and very important.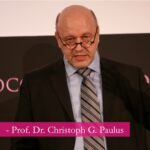 Vernon Subutex 1 (2018) by Virginie Despentes.
Almost like a sequel to Balzac's Comédie Humaine.
The Order of Time (2018) by Carlo Rovelli
A book that shake's up one's own framework of structure and order.
Otherlands: A World in the Making (2022) by Thomas Halliday
Halliday proposes to approach Otherlands as "a naturalist's travel book, albeit one of lands distant in time rather than space." Each chapter focuses on a specific ecosystem in time, from 20,000 to 550 million years ago, creating a snapshot of Earth's biological and geological history by combining up-to-date science with a lively imagination. His at times lyrical writing is packed with vivid descriptions of flora and fauna, creating a real sense of exploring these lost worlds. As we immerse ourselves in the evolution of life and the planet itself, we gain a new perspective on the dramatic changes our Earth is experiencing today.   
The Etymologicon (2011) by Mark Forsyth
An incredibly fun ride through the world of English etymology. Written as a kind of stream-of-consciousness, Forsyth jumps from word to word to explain their often absurd and hilarious origins.
Island of the Lost (2007) by Jane Druett
In 1864, two ships were wrecked almost simultaneously at opposite ends of the desolate Auckland Island in the Subantarctic. Drawing on survivors' memoirs and historical records, Jane Druett retells the story of their crews as they fight for survival, unaware of each other's presence. Whereas one crew quickly organizes itself to plan their escape, the other slips into chaos and violence. By telling the stories of these two groups of men in parallel, Island of the Lost provides a captivating tale of human nature, collective spirit, and individual leadership.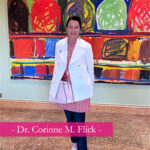 C! Edition: How much freedom must we forgo to be free? (2022) by Corinne M. Flick (Ed.)
I highly recommend our new CONVOCO! Edition on the topic of freedom. The book is an fascinating and enriching volume on the topic of freedom.
The Waste Land (1922) by T.S. Eliot
100 years of The Waste Land is a good occasion to read this poem once more.