We asked our C! network the question: What have you read this ☀️summer☀️? 📖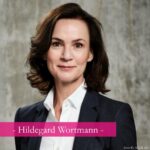 Morals + Machines (Scientific Journal)
The topic of artificial intelligence is more prominent than ever. It is therefore all the more important that the interdisciplinary journal Morals & Machines examines the many resulting questions from different critical angles. From social impacts and technological potentials to economic risks and moral dilemmas, the team behind the journal always manages to present its topics in an understandable and engaging way by bringing together different scientific disciplines. I am particularly looking forward to a soon to be published special issue on the ethics of generative AI.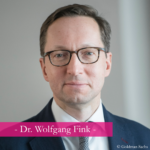 On the Shortness of Life (49 n. Chr.) by Lucio Anneo Seneca
A classic with the very apt subtitle "life is long if you know how to use it" – timeless and illuminating on the subject of time given to oneself…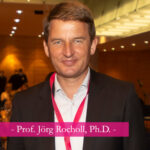 All the light we cannont see (2014) by Anthony Doerr
A breathtaking novel that I could not put down. It describes the deeply moving fates and stories of various people during the Second World War, which come together and culminate in St. Malo in the summer of 1944. Magnificently written, touching in both language and content!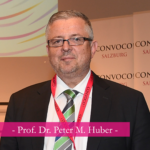 Days at the Morisaki Bookshop (2023) by Satoshi Yagisawa
A touching and sensitive coming-of-age story of a young Japanese woman, which on the one hand seems transferable to other societies, but on the other also offers an astute insight into the structures of social conventions in Japan.
Magnificent Rebels. The First Romantics and the Invention of the Self (2022) by Andrea Wulf
A grandiose panorama of the city of Jena around 1800 as a centre not only of German literature and (European) humanities, but also as a vivid presentation of how the individual has become the centre of our thinking. Today, our constitutional order is unreservedly committed to this idea, as evidenced by Article 1 (1) of the Basic Law. But most people are probably unaware that its roots can be found in Jena.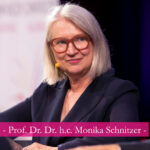 Ultra-Processed People. The Science Behind Food That Isn't Food (2023) by Chris van Tulleken
My summer read this year was Chris van Tulleken's book on ultra-processed food. Chris van Tulleken, a UK doctor and TV presenter, wonders why his identical twin brother, who lives in the US, has put on so much more weight than he himself (and he seems not too happy about his own weight). Could ultraprocessed food and the industry producing and marketing it be responsible for it?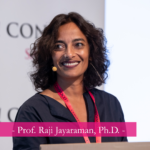 The Economics of Poverty. History, Measurement, and Policy (2016) by Martin Ravallion
Martin Ravallion, one of the most influential development economists of his generation, died on Christmas eve at the end of last year. He was 70 years old. Martin made seminal contributions to our understanding of poverty: how to measure it and how to combat it. This book distils his deep knowledge of the subject.
Lords of the Deccan: Southern India from the Chalukyas to the Cholas (2023) by Anirudh Kanisetti
India has a rich history, which spans millennia, but we know surprisingly little about it… until now. A new generation of Indian historians has set about adding texture and detail to this history by combing forensically through historical records from a wide and imaginative range of sources. Anirudh Kanisetti does this masterfully for the largely overlooked Chalukya dynasty, which ruled the Deccan Plateau for five hundred years from the seventh to twelfth centuries, leaving an indelible imprint on civilization in India and beyond.
Lessons (2022) by Ian McEwan
One of the best contemporary novelists of our time, no two books of Ian McEwan sound the same. He strikes again with this gripping novel which follows a boy into adulthood. Structured loosely around events in his own life, the reader experiences key moments in modern history through the protagonist's eyes—the Falklands War, the Cuban missile crisis, Covid, climate change.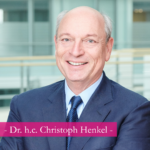 The Ministry for the Future (2020) by Kim Stanley Robinson
A dystopian account of humanity's feeble efforts to counter climate change which in the near future is killing millions – its not the best prose but a data deluge of good and bad ideas.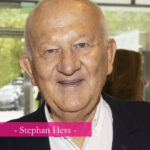 Principles for Dealing with the Changing World Order: Why Nations Succeed or Fail (2021) by Ray Dalio
Megathreats: Our Ten Biggest Threats, and How to Survive (2022) by Nouriel Roubini
Both authors write eloquently about current issues and their books remain relevant.
Superabundance: The Story of Population Growth, Innovation, and Human Flourishing on an Infinitely Bountiful Planet (2022) by Marian Tupy & Gale Pooley
Those who are not afraid to give this book a go will learn about new aspects and points of view as well as the facts and data that go with them.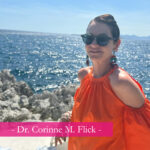 Breath. The New Science of a Lost Art (2021) by James Nestor
There are many things I didn't know about breathing before I read this book. This is book is not primarily about inner balance but about physical well-being.
Land Sickness (2023) by Nikolaj Schultz
This book shows that freedom and climate must be thought of together – a short and important book.