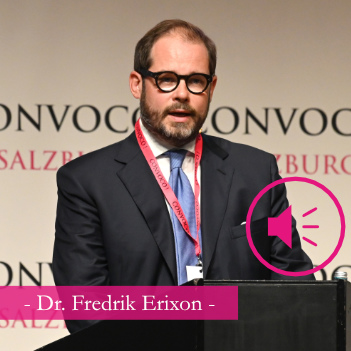 Corinne M. Flick speaks with Fredrik Erixon, Director of the European Centre for International Political Economy, about: 
Decline & Change: Global Institutions in Transformation
For the past ten years it has been the process of sharing knowledge and imitating good examples from other parts of the world which has been the real driver of globalisation.
I think now there are pretty quickly drawn conclusions that the way to protect societies is to avoid leaving responsibility and power to international institutions and that you want more control over these protections nationally. I am not sure if this conclusion will last for a long time, but at least that is what we are seeing right now.
A moment like this can be used to re-engineer institutions to make them more relevant and more powerful to deal with 21st century problems.
The WTO and its members have not been able to make that transition from a goods trade orientated world economy to a services and digital trade orientated world economy.
China is such a large economy now which makes it impossible to allow China to operate on the basis of market economy standards that aren't comparable to standards that apply in other countries. 
My expectation would be that we will see much less of international institutions and much more of regional institutions […] It will be a radically different world at the least.
G7 is now chaired by president Trump and G20 is chaired by Mohammed Bin Salman Al Saud. Neither of whom seem to be political leaders interested in international coordination or in finding models of global cooperation, or at least across nations, that would help to deal in the first place with the pandemic and in the second place with the economic fallout. […] Thankfully, we can see that other government institutions now have more of a globally orientated approach and that they are working together to solve problems and help each other – central banks for example.
The problem with many institutions […] is that they reflect the world what it looked like many years ago. They don't reflect what it looks like right now.