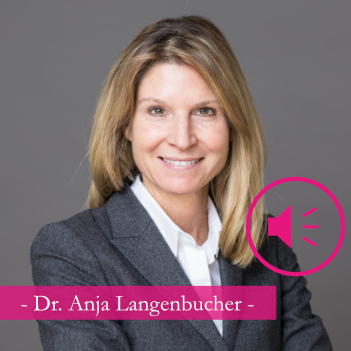 Corinne M. Flick speaks with Anja Langenbucher, Director of the Bill and Melinda Gates Foundation in Europe, about: 
Private Foundations: Catalysts for Global Cooperation
We are able to take risks in a very different way than the public sector and the private sector. We are not subject to normal political cycles. That enables us to take long-term risks in a much more strategic way.
We try to be much more accountable to a broad public. I think the most important thing is that we never work alone […] We are working with the entire UN system, the multilateral health organisations, the private sector, and with civil society.
Institution building is very complex and requires an equally diverse set of actors to be successful. Here it is even more important for us to be very clear what role we can play, which can only be a facilitating and supporting role.
The most important thing is to ensure equitable access to a vaccine once it becomes available.
There is now an incentive for many countries to collaborate. But the moment we know the winning vaccine there is a huge danger of a bidding war […] Then everyone will be worse off.
We're facing a situation where we're probably going to have a billion doses of a vaccine – if everything goes right – by the end of next year. That is not remotely enough to serve the world. It's probably not even enough to serve the high-income countries.
We need more investment in R&D, more global collaboration across the scientific community, no nationalistic behaviour; and building strong health systems globally. These are things that we can do to better prepare us for any new disease that will come. And it will come.