CONVOCO! Lecture 11/2018: Korruptionsbekämpfung – Warum es wichtig ist
CONVOCO! Lecture 11/2018:
Korruptionsbekämpfung – Warum es wichtig ist
Sean Hagan, Visiting Fellow an der Oxford University und bis zum September 2018 General Counsel des Internationalen Währungsfonds, hielt am 26. November an der ESMT Berlin eine Lecture mit dem Titel Addressing Corruption – Why It Matters. Diese Convoco Veranstaltung schloss das Convoco Jahresthemas 2018 Die Zukunft des Kapitalismus – eine Vision ab.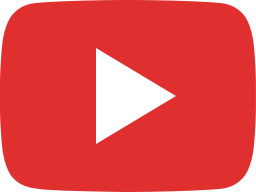 CONVOCO! Lecture, November 2018 , Corinne M. Flick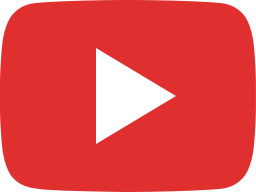 CONVOCO! Lecture 2018: Sean Hagan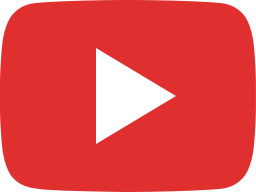 CONVOCO! Lecture: Corinne M. Flick und Sean Hagan Q&A

Dr. Corinne Flick führte in den Abend ein, indem sie betonte, wie gefährlich Korruption für die Gesellschaft und Wirtschaft sei.
"Where corruption starts, states begin to fail." 
Korruption findet dann statt, wenn öffentliches Vertrauen missbraucht wird. Corinne Flick wies darauf hin, dass das Vertrauen in Regierungen stark geschwächt ist. Vertrauen sei jedoch unabdingbare Voraussetzung für das Funktionieren einer Marktwirtschaft. Corinne Flick unterstrich, dass solches Vertrauen auf Grundlage der Rechtsstaatlichkeit entstehe und durch diese gesichert werde. Das Rechtssystem müsse jedoch flexibel sein, damit es sich an Veränderungen anpassen könne und akzeptiert würde.
"Corruption knows no borders."
Corinne Flick kam dann auf die Relevanz von Institutionen für die Gesellschaft zu sprechen. Institutionen bieten eine Langzeitperspektive in unserer schnelllebigen Zeit und limitieren die individuelle Willkür. Da Korruption ein globales Problem ist, nannte Corinne Flick internationale Institutionen wie den Internationalen Währungsfonds als Schlüsselelemente in der erfolgreichen Korruptionsbekämpfung.
Im Anschluss an die Einführung hielt Sean Hagan die Lecture Addressing Corruption – Why It Matters. Er ging zunächst darauf ein, inwiefern gerade systemische Korruption im öffentlichen Sektor drastische wirtschaftliche Konsequenzen nach sich ziehe. Vor allem wenn die Hauptfunktionen eines Staates (fiskalische, regulatorische und sicherheitspolitische) von Korruption betroffen seien, führe dies zu politischer Instabilität.
"Corruption is a crime of calculation not of passion." 
Sean Hagan führte dann in unterschiedliche Ansätze der Korruptionsbekämpfung ein. Da Korruption aufgrund von kalkuliertem Handeln passiere, brauche es zunächst die glaubwürdige Gefahr der strafrechtlichen Verfolgung. Dieser Ansatz sollte jedoch an Transparenz und Deregulierung gekoppelt werden, da jede Methode an sich alleine zur Bekämpfung von Korruption nicht ausreichend sei. Im letzten Teil seines Vortrags ging Sean Hagan auf Korruption im privaten Sektor ein. Hierbei betonte er, dass die Finanzkrise von 2008 auch mit Korruption in Verbindung gebracht werden könne. Diese Erfahrung habe gezeigt, dass Ethik wieder ein zentraler Bestandteil der heutigen Marktwirtschaft werden müsse. Institutionen müssen reformiert werden, was auch bedeute, dass sich das Wertesystem des Einzelnen verändern müsse.
Das Convoco Netzwerk hat im Vorfeld der Lecture drei Fragen zum Thema Korruption und Marktwirtschaft beantwortet. Die Ergebnisse der Umfrage sehen Sie hier: