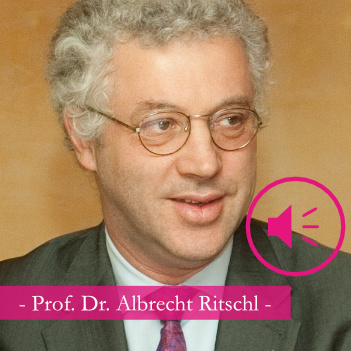 Corinne M. Flick speaks with Albrecht Ritschl, Professor of Economic History at the London School of Economics and Member of the Board of Academic Advisors of the German Federal Ministry for Economic Affairs, about:
What History Tells Us - and What It Doesn´t
If this was 2008, we would all have said that the risk of inflation is high. Then we saw all kinds of things but no inflation.
There is an issue of sustainability. Right now, we issue public debt at very high rates and we seem to be shedding off all the doubts we had in 2008 about public spending, public debt, and austerity.
I cannot quite imagine that this second big shock in 12 years won't have inflationary consequences. But I might be dead wrong.
[We had no inflation after the last financial crisis because] so much of the money that was created never left the financial system and therefore did not exercise pressure on price levels.
Gloomy people like myself had been saying at the time of the last financial crisis that its clean-up is going to take up to 15 years, simply out of historical experience. This is more or less what we saw. We still were in a period of artificially low interest rates, of politics trying to keep the financial sector on life support.
Although the current crisis did not start as a financial crisis […], it is difficult to imagine that it will not end as a financial crisis.
I would think that we won't have a fast recovery for the very simple reason that all the exit strategies we see right now are very gradual […] As long as we have restrictions, we will also see the effects of that.
In Germany a prediction for next year has been made of a fast recovery plus five percent. This is definitely possible but it's not the only possible scenario. We could think of a much more negative one.
I would think that the crisis of globalisation is going to continue because one of the immediate responses in many parts of the world will be an attempt to re-localise supply chains and to re-localise production.
Most of the big crises have led to more regulation, more protectionism, more capital controls. That means a reduction in international capital flows, etc. This typically lasts for a couple of years and then sooner or later we will get a return to some sort of new normal.