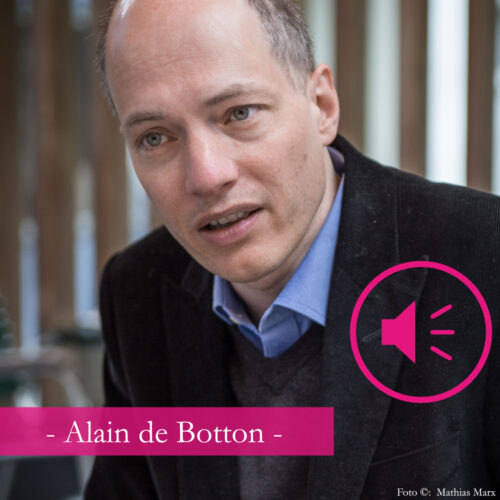 In our new CONVOCO! Podcast Corinne M. Flick speaks with Alain de Botton, the writer, philosopher, and co-founder of the School of Life, about:
What is status anxiety, and how can we escape it?
Here's a snippet of what he said:
We are group creatures. We are intimately aware of what others think of us. It is one of the great sources of suffering and motivation.
In today's times your status is connected with your financial and professional achievement. There is no other measure. You can no longer explain your destiny through religion or lean on your family.
The difference between left- and right-wing politics in Western countries tends to come down to how much the meritocratic system is to be trusted.
There are so many ways in which you can judge everyone and yourself. Sanity is based on having a rich sense of how all of us win at some things and lose at others. There's no such thing as a loser per se.
The opposite of status anxiety is love. When you are loved, you are not loved for your status.
If you are looking for more calm, self-understanding, and fulfilment in your life, visit Alain de Botton's www.theschooloflife.com.